What to do when your Facebook roleplaying account is deleted
Facebook can decide whether your roleplaying character lives or dies.
Facebook doesn't like roleplayers, and if it sees that you have a separate account that you use for roleplaying, your account might be deleted. I've written about the reasons why in this post. One of the roleplayers I heard about being deleted was Fleet Admiral Michael Knight, roleplaying as a Star Trek character. He had to recreate his profile.
This article has moved to our new roleplaying blog here.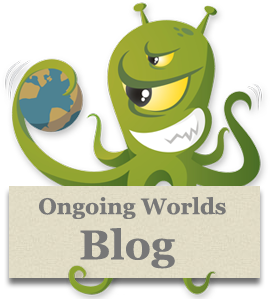 Play-by-post Games
OngoingWorlds
is a website where you can work together to create interesting stories, and roleplay as any interesting characters. Either join a game or create your own.
An error has occurred; the feed is probably down. Try again later.