Starbase 118 – serious Star Trek simming
Star Trek is one of the most popular genres of play-by-post games, some having been played way back since the 80's when PBEM games really started. If you want to roleplay in the same universe as Captain Kirk, and Captain Picard, you've got plenty of choice of games to join. Many of these Star Trek games have organised themselves together over the last few decades into fleets, allowing many games to be run in parallel sharing the same resources, members and sometimes sharing the same stories.
One of these fleets is UFOP: Starbase 118, which is a fleet of 7 games, each game set aboard a different starship or starbase, and one set on a planet.
I interviewed Miles Unum from Starbase 118, asking him about the fleet.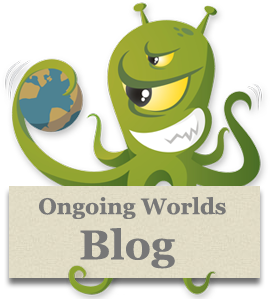 Play-by-post Games
OngoingWorlds
is a website where you can work together to create interesting stories, and roleplay as any interesting characters. Either join a game or create your own.