USS Providence, a chat-based sim
Continuing our theme of Star Trek sims (we'll stop and cover a different genre soon, I promise!) here's an interview with Josh from USS Providence, part of the FSF (Federation Sim Fleet). Fleets seem very popular with Star Trek sims, it's easy to unite games when they stare the same theme and same universe. Like I've already mentioned in the article about Star Trek Freedom, the sense of community in fleets can make it a great experience, which is probably why many Star Trek sims seem to have existed for a very long time.
The USS Providence sim began February 22nd, 2003. It has run continuously since then. I chatted with Josh Hrach, who is the GM for the USS Providence.
You can see the interview here.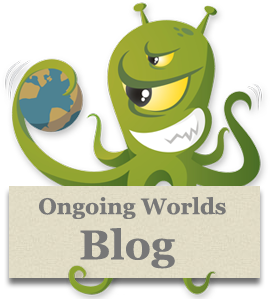 Play-by-post Games
OngoingWorlds
is a website where you can work together to create interesting stories, and roleplay as any interesting characters. Either join a game or create your own.

I've archived a lot of abandoned old games on OngoingWorlds, if I've archived yours by mistake just let me know & I can restore! 1 week ago
Looks like we've had website outages recently. Check back in a few minutes and it's usually ok 2 weeks ago
Looks like the website server is all okay again! 2 months ago