Using social media for your roleplaying game
Social media is a massive thing at the moment, and it seems like everyone is using either Facebook or Twitter. TV programmes, radio stations, companies, products, and even your local gym will want you to either follow them on Twitter, or 'like' their page on Facebook.
You might hate social media, but you've got to admit it's damn useful! Using Twitter or Facebook is a way that you can easily talk to people, and that's great, but the most obvious value to your roleplaying game is that it makes it easier for people to find and talk to YOU!
The rest of this article has moved. You'll now find it here.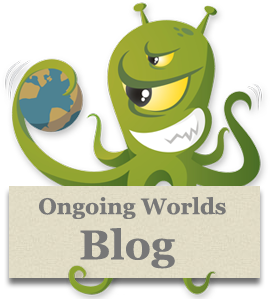 Play-by-post Games
OngoingWorlds
is a website where you can work together to create interesting stories, and roleplay as any interesting characters. Either join a game or create your own.