Posts Tagged 'Character profile labels'
So you've just created a new game, given it a title and a description (if not, go back and see my article "How to create a game in Ongoing Worlds"). And you might be wondering what you have to do next. Your game is merely skin and bones, and you need to do a few things to flesh it out, by adding an image, some initial characters, and develop the story by writing some posts. You'll probably want to do either of these things next, but you can do them in any order.
Add an image to your game
The image will display on your game's homepage, next to the description you've already written. This image will be shown on the "All Games" page so make sure it's inviting to the kind of people who you want to join your game. Click "Edit this image" under the default image and choose an image from your computer.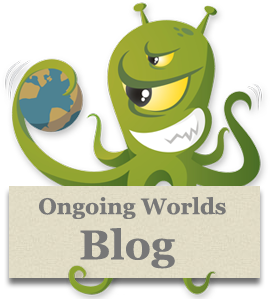 Play-by-post Games
OngoingWorlds
is a website where you can work together to create interesting stories, and roleplay as any interesting characters. Either join a game or create your own.