Posts Tagged 'Post rating'
Here's a new feature that we've recently added to OngoingWorlds. There's nothing better than receiving feedback to help you improve your writing. We've added a new feature that allows you to rate other posts to let the author know how good it was.
How to rate posts
When you read through posts in your game written by other members you'll see 5 stars at the bottom. These will show the current rating for the post, showing the average rating that everyone else has given.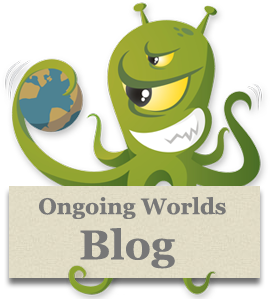 Play-by-post Games
OngoingWorlds
is a website where you can work together to create interesting stories, and roleplay as any interesting characters. Either join a game or create your own.